The Oral History Centre recently invited members of the general public and those involved with the West End Voices Project to a weekend workshop to discuss the importance of Oral History and its impacts on the local community. Over 20 members from various backgrounds attend the event with people from many different cultural backgrounds and varying levels of experience within Oral History. 
The Workshop was held within Bryce Hall at the University of Winnipeg Campus and gave participants experience with;
Discussion on What is Oral History?
The importance of "Democratising History"
Project Design and Prepatory Research
Best Practices in Oral History interviewing
A discussion by Technical Audio Assistant Kent Davies on current generation recording technology
And a practice interview exercise conducted by members of the workshop to draw upon those skills and abilities discussed
The Oral History Centre would like to thank everyone who attended the workshop and looks forward to seeing any projects that may develop from the discussions. If you would like to know more about the Oral History Centre or are interested in participating in future workshops please feel free to contact us.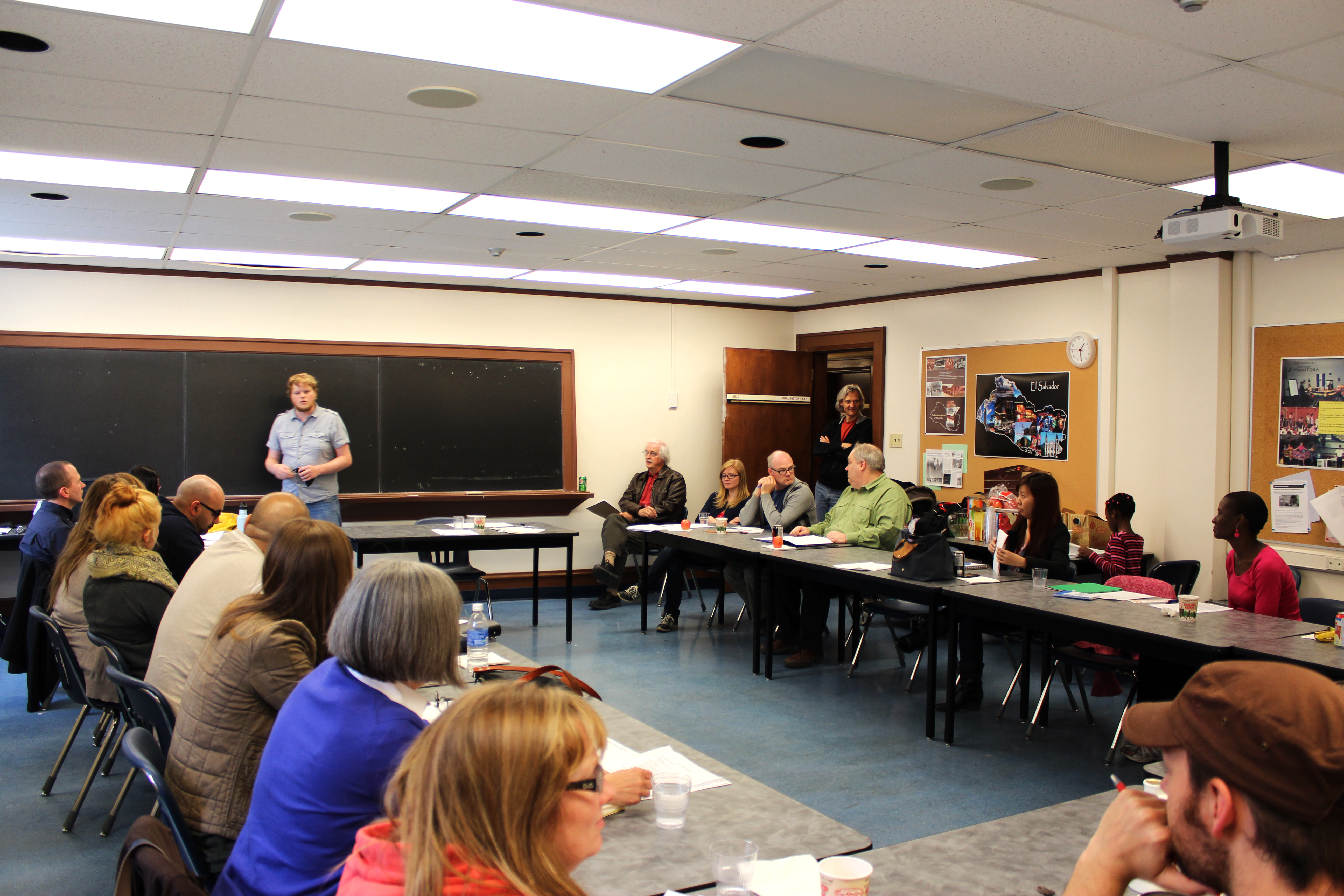 Kent Davies leads a tutorial on Audio recording in the Oral History Centre classroom.