Harvest Moon Society Oral History Project

The Harvest Moon Oral History project investigates the history of persons whom either lived in the community of Clearwater or have participated with the Harvest Moon Society. The goal is to gather the history of Clearwater and the development of the community after the foundation of the Harvest Moon Society; to document the impact, benefits and challenges for the organization and the community. The project explores a diversity of rich themes and valuable knowledge contained in stories of community building, rural and urban collaboration, sustainability, food security, education, farming, music, art and more. Through a careful examination of the impact of volunteer initiatives such as the Harvest Moon Society on the town of Clearwater we may assess the benefits, challenges, developments, experiences and historical significance of active community building.
In 2010 the HMS invited the Oral History Centre to record some of the workshops based on HMS projects and the growth of Clearwater.  These recordings would provide the basis for much of the project. Since 2012, Kent Davies of the OHC has been recording interviews with Harvest Moon Society and Clearwater community members along with other oral history researchers.
With the guidance of the HMS and community members; the stories are now ready to be shared on the project's website: harvestmoonoh.com. The oral history is presented through a series of podcasts, sound clips, photographs, and GIS walking tour of Clearwater developed by Kimberley Moore. Although there are many stories yet to be told and research continues on the history of the HMS and Clearwater – the site can serve as a base for the voice of the community for all to hear.  
For more information about the Harvest Moon Society go to harvestmoonsociety.org
The Harvest Moon society envisions a world in which healthy land and communities are celebrated by all, leading to equitable food systems, a sense of place, and care for the environment now and in generations to come.
Since 2001, a group of urban and rural farmers, educators, musicians and more called the Harvest Moon Society has consulted and worked with local residents of Clearwater in Southwest Manitoba (pop. 62) to develop an action plan for long-term rural environmental and economic sustainability. This work has consisted of volunteer-organized community meetings, the development of eco-agricultural education and training at the local elementary school (now the Harvest Moon Learning Centre) and one of Manitoba's most prominent music festivals.
Despite the many challenges faced by a small rural municipality of Manitoba the collaboration between the residents of Clearwater and the HMS has benefited not only the local community but Manitobans in general. Using a diversity of strategies focused on grassroots and participatory practices the HMS has managed to produce successful educational projects and infrastructure for the benefit of the residents, farmers, educators, students and organizers.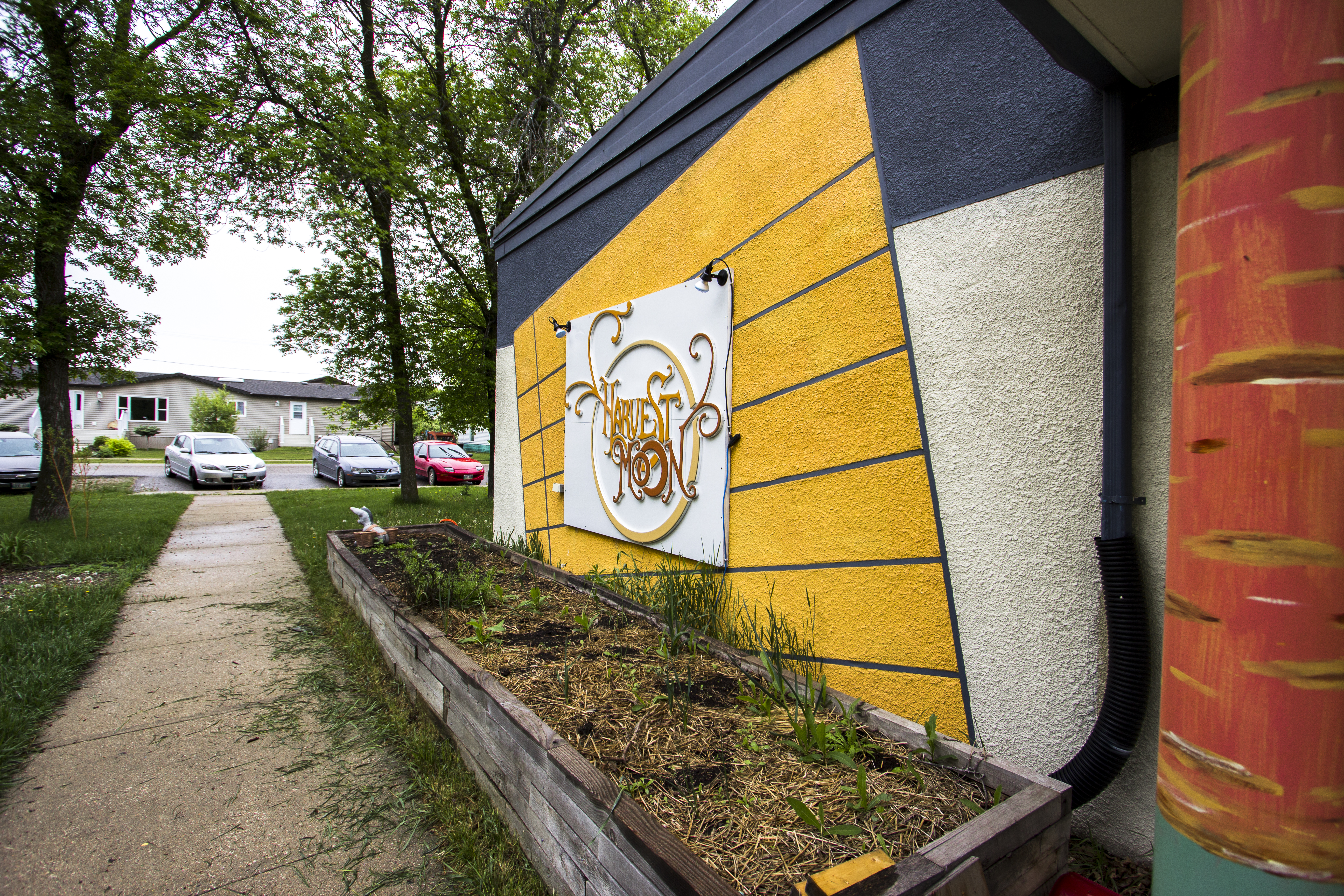 Harvest Moon Learning Centre Photo by: Kimberley Moore