"Nindibaajimomin" Intergenerational Digital Storytelling on the Legacy of Residential Schools

From August 12-16, 2013 the Oral History Centre, in collaboration with the Department of Indigenous Studies, hosted the Summer Institute Nindibaajimomin – Digital Storytelling on the Inter-generational Experiences of Residential Schools. Funded through the Aboriginal Healing Foundation, the Summer Institute brought together eleven First Nations educators, community members and students from across Canada, all of whom had been directly touched by the Indian Residential School system, either as a survivor or an inter-generational survivor.
The five day institute began with discussions and presentations on the legacy of residential schools. Following this, participants were guided through an intense and deeply emotional process of remembering family histories and experiences, storytelling, and the creation of a personal digital story, using digital media software.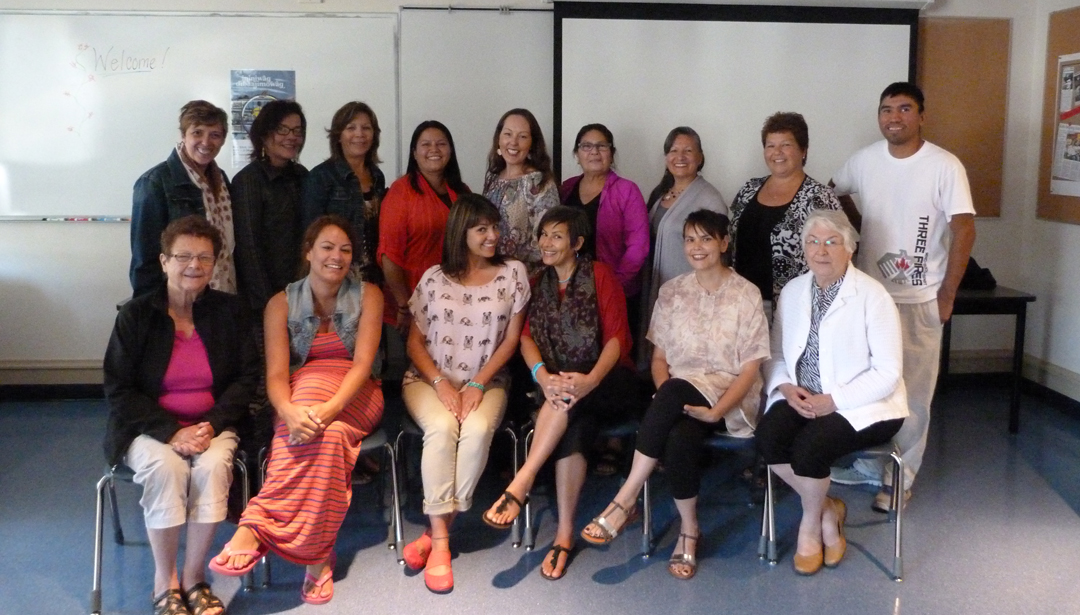 Participants of the Nindibaajimomin Summer Institute.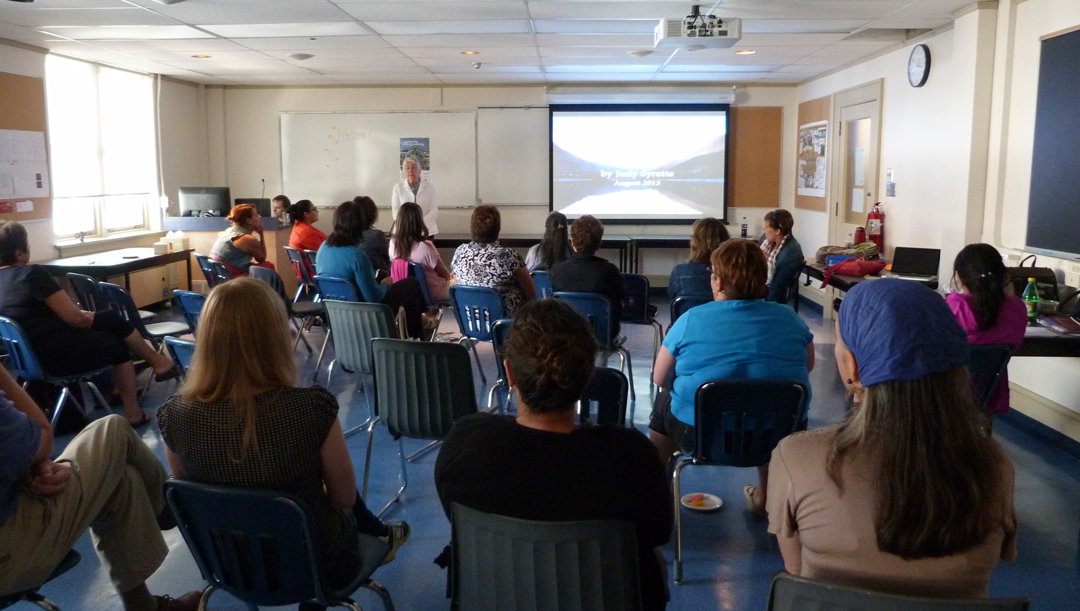 Screening of digital stories at the Nindibaajimomin Summer Institute.
Returning to their respective communities and educational institutions, these eleven participants are now equipped with the experience of having gone through a digital storytelling project and with the tools necessary to deliver a digital storytelling project.
Several digital stories are now available in our Stories under Watch, or on the Oral History Centre's Youtube channel on the Nindibaajimomin Playlist.