Community and Student Oral History Conference, 2013

At the Oral History Centre, Room 2B23, Bryce Hall, University of Winnipeg on Saturday, November 30. The second annual Community and Student Oral History Conference provided student and community presenters the opportunity to share their research with the public. The presentations were recorded and are now available below.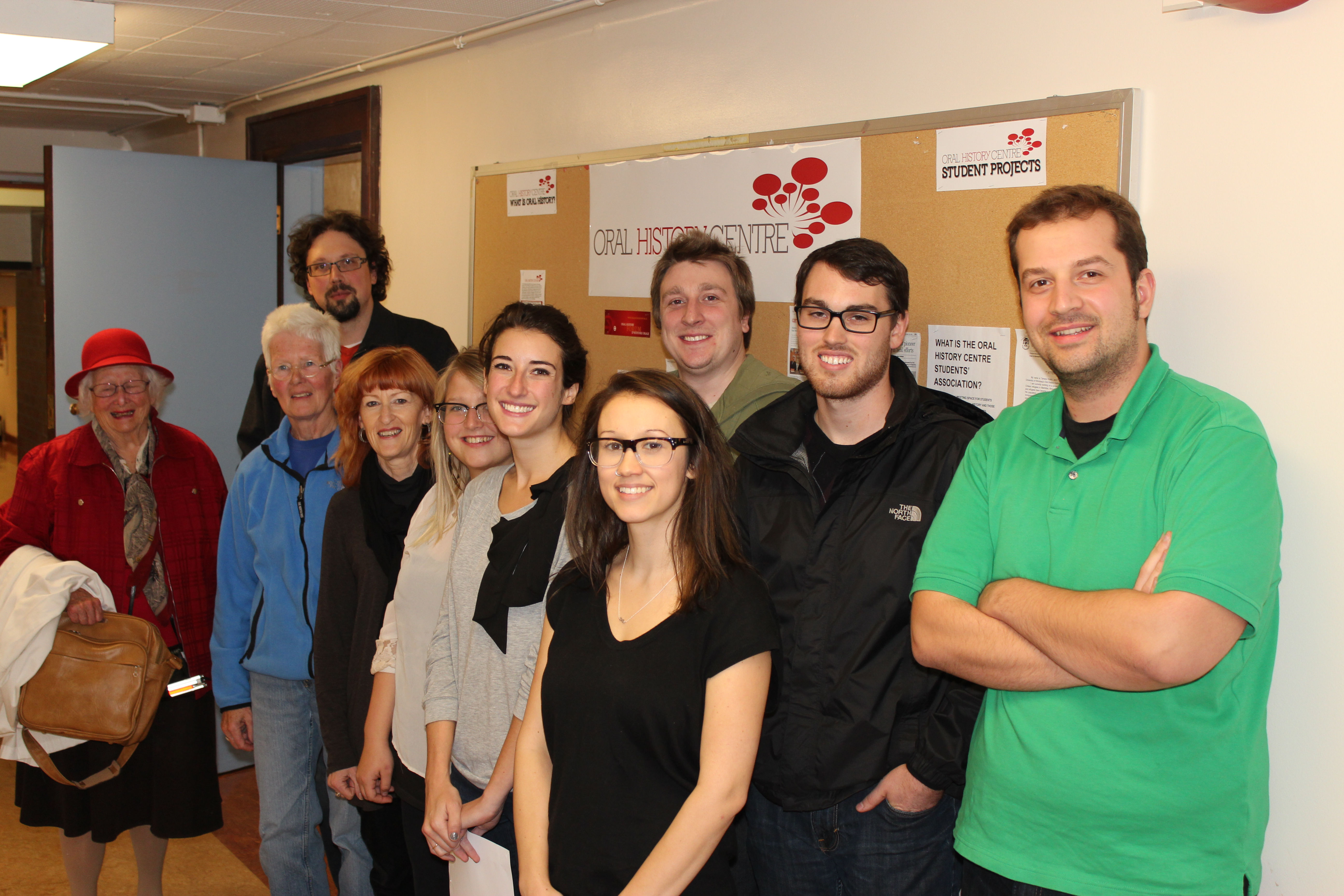 Participants of the Community Student Oral History Conference, Oral History Centre, Nov 30, 2013.
About this Recording:
Today women have an important presence in UFCW local 832. From rank and file members, to shop stewards to union representatives to the executive board. We may take this for granted today but this was not always the case. There were several key feminist activists in local 832's history that pushed for the local and the wider labour movement to both create space for women in the labour movement and change their structure. Scott Price presents oral histories and documentations about the growth of feminism within UFCW local 832 and the labour movement in Manitoba. These stories are a part of the wider project on UFCW local 832 that the OHC and local 832 started in the spring of 2012.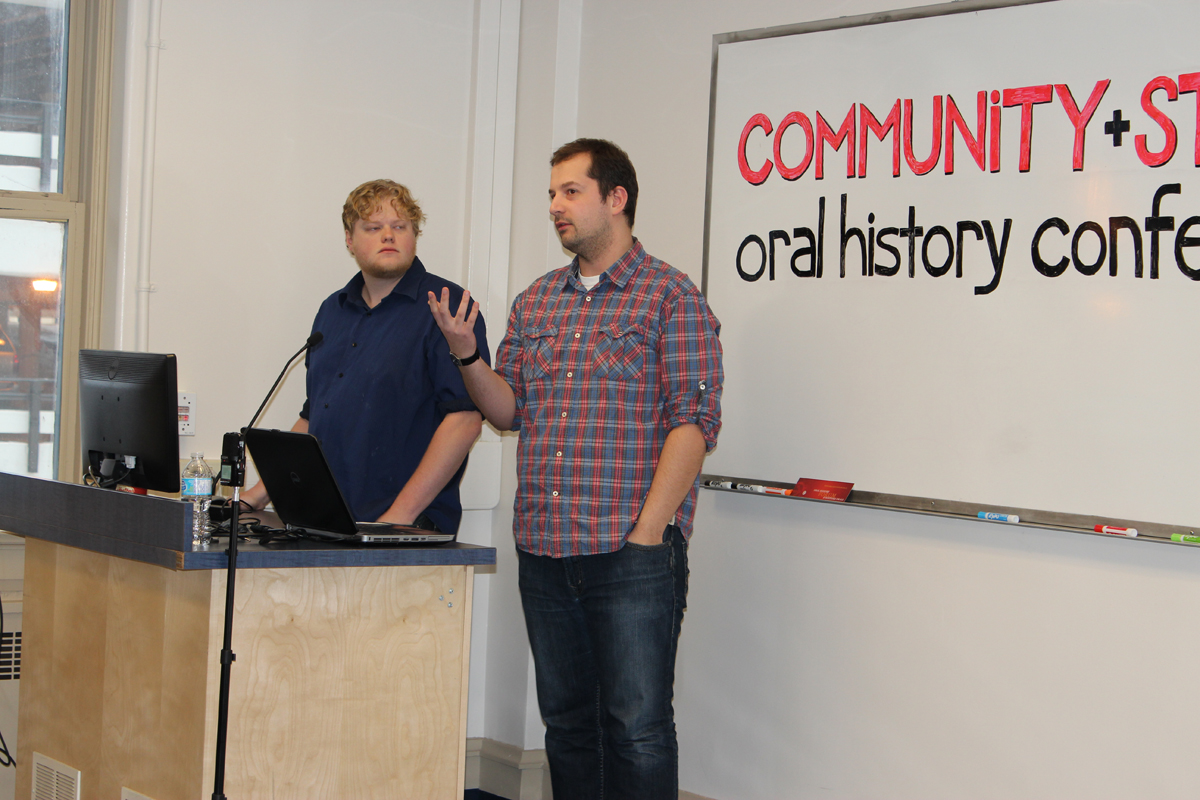 About this Recording:
Despite its changing form, the delicatessen still remains an important cultural landmark and symbol for Jews in North America. Lauren Finkel and Hayley Caldwell illustrate how Bernstein's Deli, located in Winnipeg's South End, continues to carry meaningful significance in a post-modern world while adjusting to migration within and outside of the city, secularization, and class mobility.
About this Recording:
After generations as French-Canadians, many Franco-Manitoban families are rediscovering their Métis heritage and reclaiming ancestral identities. Matt Tétreault will discuss this Métis resurgence in the Franco-Manitoban community.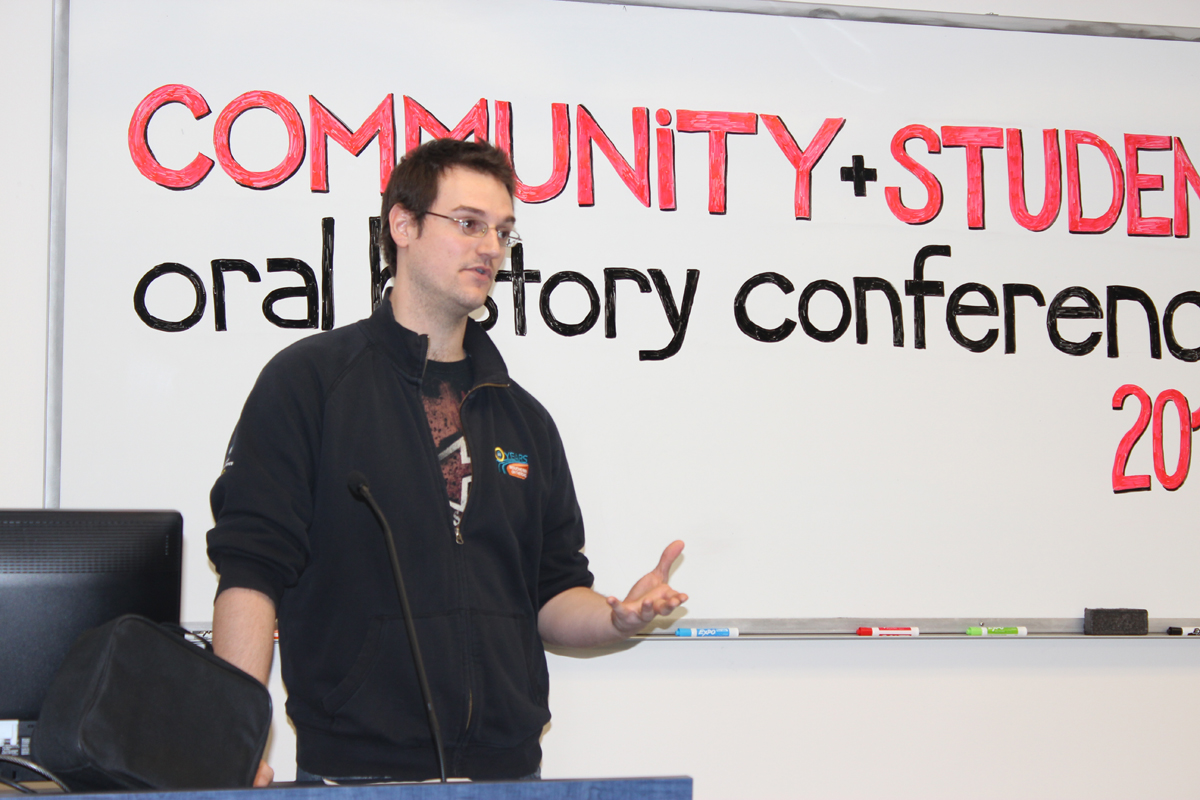 About this Recording:
Food security and food sovereignty is becoming more of a point of interest, as there is an increasing awareness that food and its associated systems are directly linked to health, wellbeing, identity and culture. Brielle Beaudin will be presenting on behalf of her research team, who recently conducted a project that used oral history to explore traditional foods in a Manitoban First Nation community, Fisher River Cree Nation.