Recording with Smartphones and Tablets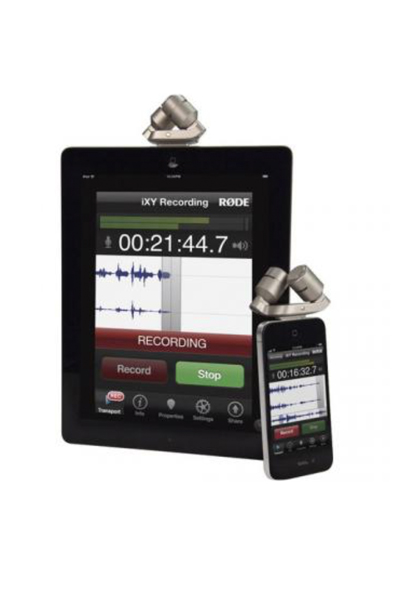 This tutorial will introduce users to the steps necessary when recording audio as part of an interview with your smartphone or tablet. While the tutorial will cover a broad range of techniques and methods it may be possible that your specific phone or device is not covered in full.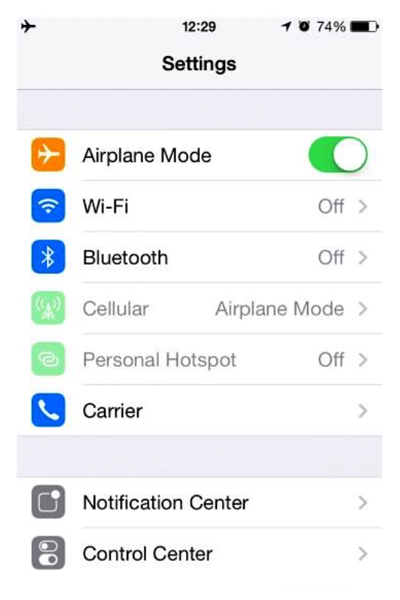 1/15
While using your smartphone or tablet to record audio, don't forget it's a multifunction device. Phone calls, notifications, texts, instant messaging, updates, games, everything can intrude upon an interview and even ruin the audio. In most cases audio artifacts from recorded notifications can't be removed from the recording using audio software. Ensure to do the following:
Turn off all notifications on your tablet or phone.
Put the phone on airplane mode.
Turn off wifi internet on your tablet and phone.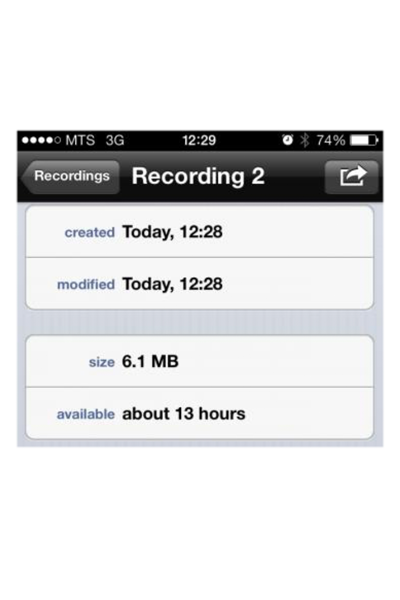 2/15
Storage Space: Mobile devices don't have very much storage space compared to professional digital recorders with large memory cards. Be aware of how many Gigabytes of storage you have free and clear all unnecessary items off your device. Once you've transferred and made copies of your recordings you can clear the original copy off your device. It is unlikely your mobile device will have enough available memory to record multiple high quality recordings.
 Battery life: Another concern is battery life. Often smart phones and tablets have a short battery life. Make sure the device that you're using is plugged into a power source during the recording.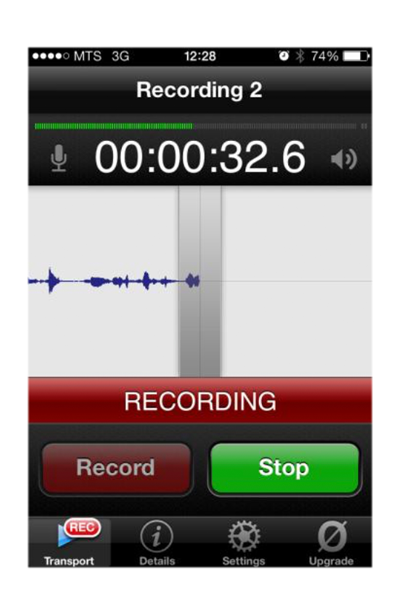 3/15
There are many recording apps available for tablets and smart phones. Take time to research, download and purchase the best quality app.  Some suggested recording apps are:
It's important to note that these apps are constantly changing names and brands. Make sure that you keep up with updates to app software.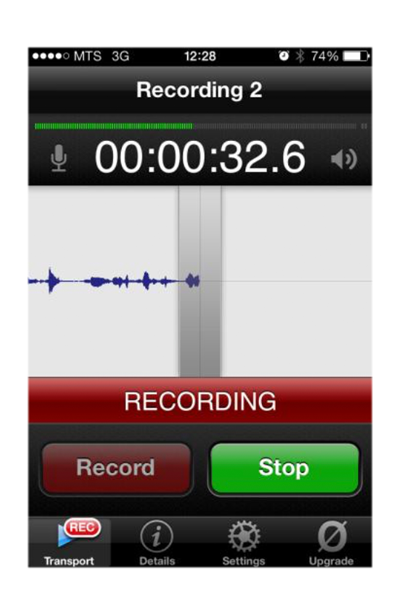 4/15
Here is a list of features you want the recording app to have:
Adjustable Audio quality with a minimum recording sample rate of 44100 and bit rate of 16.

Adjustable formatting where the app can either record or export in WAV format.

Adjustable input level and processing control

Unlimited recording time (space permitting)

Audio files Export/Import over the USB, Recorded audio file can play on any Operating System

Simple user interface you can easily

Recorded audio file can play on any Operating System

Supports external mic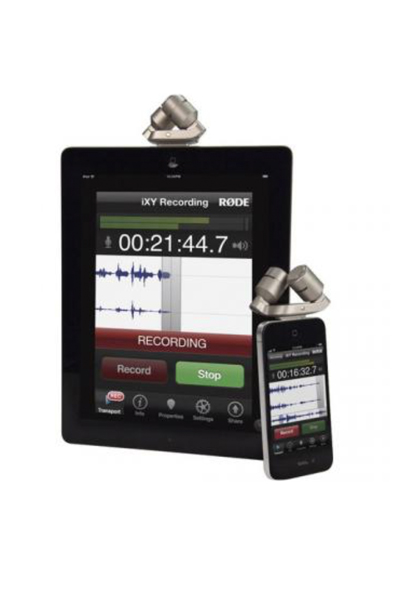 5/15
There are many external mic rig options for your mobile device But there are two important things to remember before you choose:
Have a stand for your device or external microphone to minimize the transfer of tabletop noise to your recording.  

Some microphones use the mini-jack, analogue in. This is the same port you normally plug headphones into. Plugging a microphone into this port means that you won't be able to adequately monitor sound when using mini port compatible microphone. (There are microphones available that will

 

allow you to do both such as the

IK IRig Mic

and the

IRig Mic Cast

).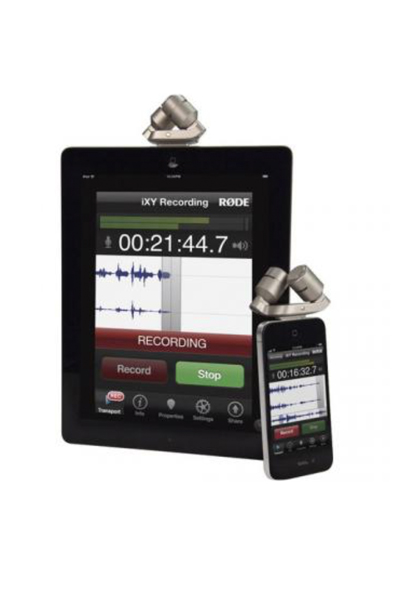 6/15
In order to use an external microphone (XLR, mini or USB) you will need a TRRS plug adaptor. The benefit to this configuration is that you will be able to use the microphone for other recording applications, without your mobile device.
If you're trying to record at the best quality using a simple interface, plug-in external mics designed for mobile devices are your best option. Suggested external mics for your mobile device are: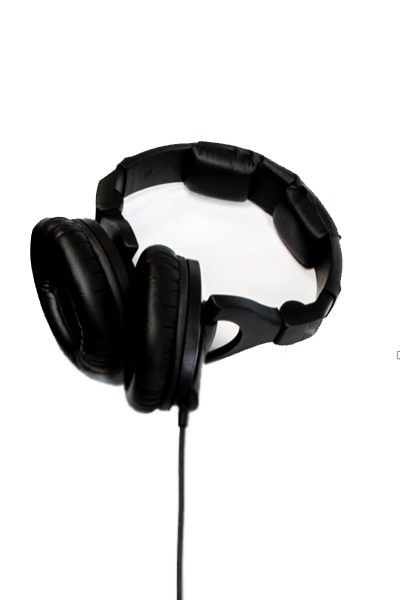 7/15
When it comes to recording interviews location is especially  if not using an external microphone to record. Always record in a quiet, controlled and comfortable environment. Recording indoors is best and smaller rooms limit the unwanted echo effect of larger spaces.
Avoid recording near areas that produce unwanted background sounds like the low-end rumbling of air-vents and running appliances such as refrigerators and air conditioners.
Choosing a microphone that allows for headphones will allow you to listen to the acoustics of your chosen recording environment.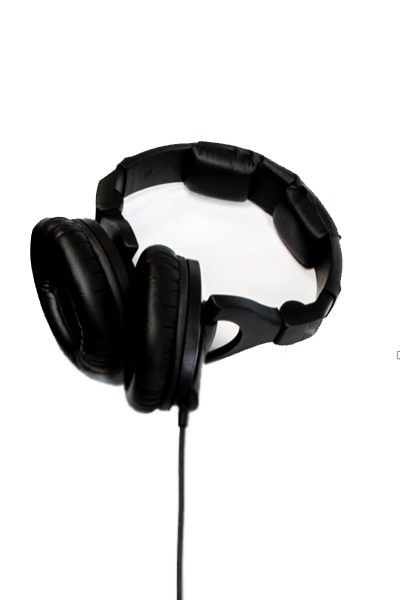 8/15
It's advisable to use headphones to monitor the quality of the sound during a recording. Most devices will have a headphone mini jack.
First, plug the headphones into the headphone jack.
Plug in the external microphone into your device.
Now turn the microphone toward the source of the sound.
Place your device close to the person you are interviewing (about 1 foot away) and tilt the device towards them at a 30–45 degree angle.
Now launch the app.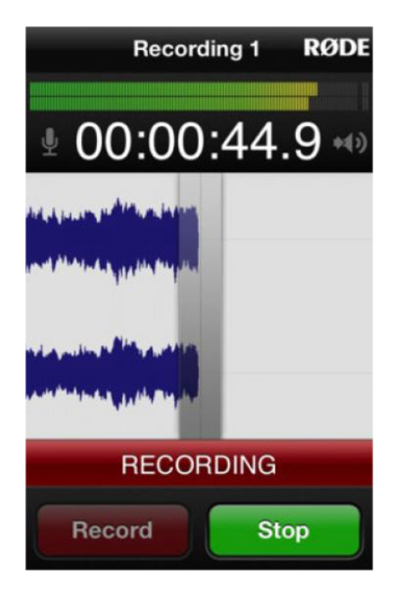 9/15
All apps are different but most have the same functions and adjustable settings. It's important settings are changed so that the device records in WAV, with a sample rate of 44100 and a bit rate of 16.
Some apps will let you gauge levels before recording. Adjust your input recording level so that the voice hits between -12 and -6 db if it's a numbered input bar, or becomes the yellow for colour bars.
If the levels are in the red or peaking turn down the input. You should be able to gauge this better with headphones. Based on varying levels integrated by your device, the app and the external mic this may take some time to figure out.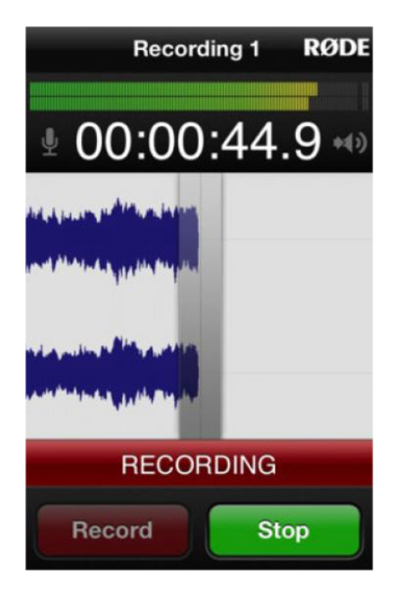 10/15
Some apps require you to begin the recording to gauge levels. It's better to record a few minutes to find the best level, than to record a whole interview with bad levels. Often you'll use a slider to adjust levels that runs somewhere across the top or bottom of the app's screen. You can also adjust levels by moving the device closer to your interview subject.
Adjust your headphone volume so it's comparable to the recording level. **Note that adjusting the headphone output level does not adjust the recording input level.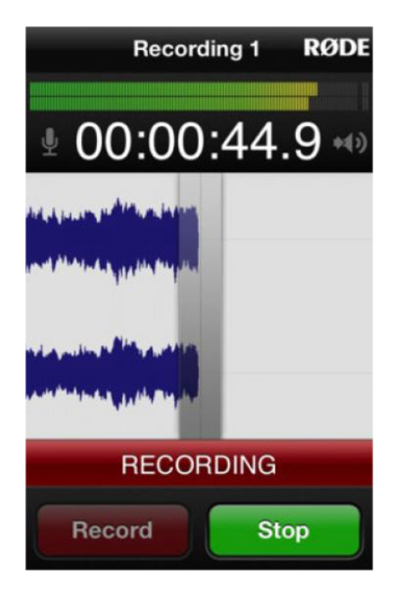 11/15
Sometimes, in order to get a better levels, you will have to orient your device so that the mic is facing the interviewee. This means having the bottom of your device pointed at the interviewee, so that the screen will be upside-down in your view. This will limit your visual monitoring capability, so wearing headphones throughout the interview is important in this situation.
The record button should be pretty easy to find in most apps. Once you're ready press record.
Remember, moving or handling the recorder will cause an excessive amount of audible artifacts on the recording. Make sure the device stays completely still during the recording.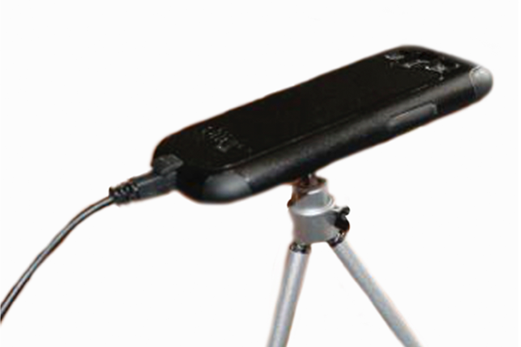 12/15
Some apps will give you the option of naming your files before recording. Whether you name your file before or after, make sure you do this consistently with a pattern such as: Lastname-First_YYYYMMDD.wav.
There are a few different ways to transfer completed recordings. Internet cloud storage or multi device synching is often an option. However, depending on the size of file and strength of your wifi connection it may be unreliable and time consuming. Backing up large files on to a computer may be a better option. Here are two ways to transfer completed files using USB. The following two tutorial slides will show examples of how to complete this process on an iPhone and a Samsung Android device.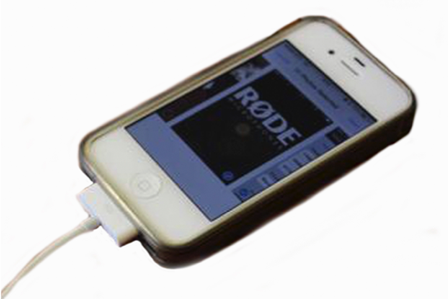 13/15
1. Connect your phone to your computer via USB. If you're using an iPad or iPhone Open iTunes.
2. Select the name of your phone in the Sidebar.
3. Across the top of the iTunes window, click Apps.
4. Scroll down until you see the window labeled "File Sharing."
5. In that window, you should see a list of apps that share files from the phone to the computer. Look for the name of the app. Click the icon of the app. A list of the files you've made with the app will display on the right hand side.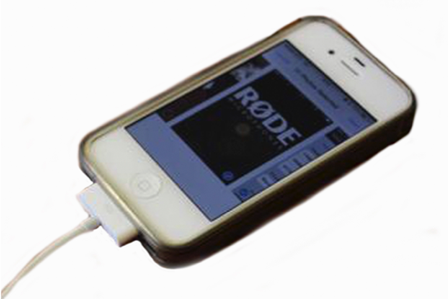 14/15
6. Highlight the files you want to download. To download only one, click once on the name of that file.
7. To download more than one at a time, click on one, then hold down the Command key and click on any of the other files, one at a time.
8. In the bottom right of the file window, click "Save to…". – In the window that pops up, select the location where you'd like to save the files.
9. Once you've downloaded the file, rename it using the name of the interviewee and date of interview "Lastname-First_YYYYMMDD.wav".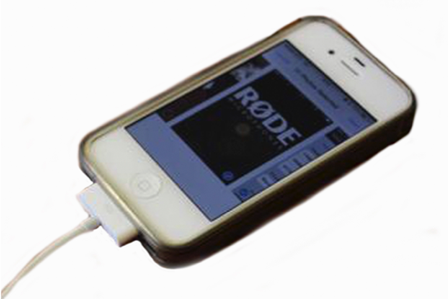 15/15
If you're using a Samsung or Blackberry mobile device, you might have to download file management software such as Kies for Samsung or Android File Transfer.
For Kies:
Connect the device via USB to a PC or Mac computer.
Open Kies on your computer.
The Notification Panel should show Connected as a media device 
Click Music under your device name.
Mark the files you want to transfer then click the save button.
Chose the location where you would like to copy the selected files.
Transfer your files and name them with your naming convention.