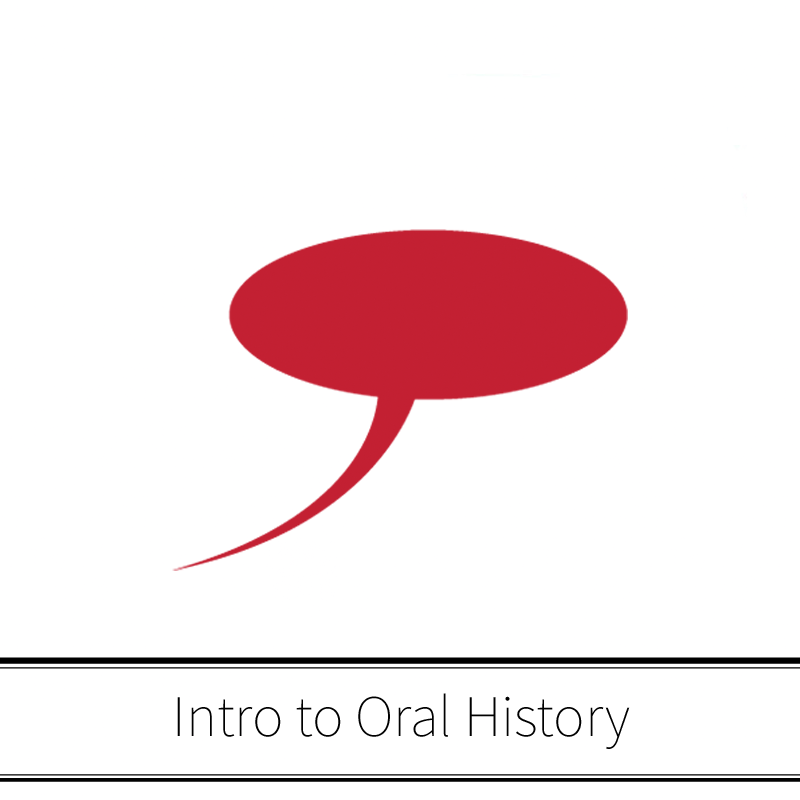 Introduction to Oral History Workshop
This workshop is now full.
Please add your name to the wait list, or check back for future dates.
This is a workshop in three parts organized thematically around: Before the Interview, The Interview, and After the Interview.

Registration includes all three sessions:
Friday May 14
Thursday May  20
Friday May 28
In part one, after a brief discussion oral history and its uses, you will learn project design, preparation, and strategies for interviewing.  In Part two, we will learn how to create high quality digital audio recordings.  Part three covers post-interview processing and transcription, and organizational strategies aimed at ensuring  your project is organized, archivable, and accessible to future researchers.
Participants who attend all three sessions  will receive a certificate of completion, and can register to be OHC Members.  This workshop is limited to 15 participants.